Taking Mindanao's StreetBy Super App to the Next Level
StreetBy has always advocated the empowerment of SMEs and local businesses. StreetBy, after all, is a local start-up that aims to create waves and showcase Filipino pride. StreetBy is a product of hard work and dedication of 7 founders who stand firm in their goal to be a business solution provider for SMEs. StreetBy serves as a tool for SMEs to increase their sales through a wide marketing mileage and access to a mobile application. To build a website and mobile application would cost a fortune for most of the SMEs, hence, StreetBy merchant sign up is for free.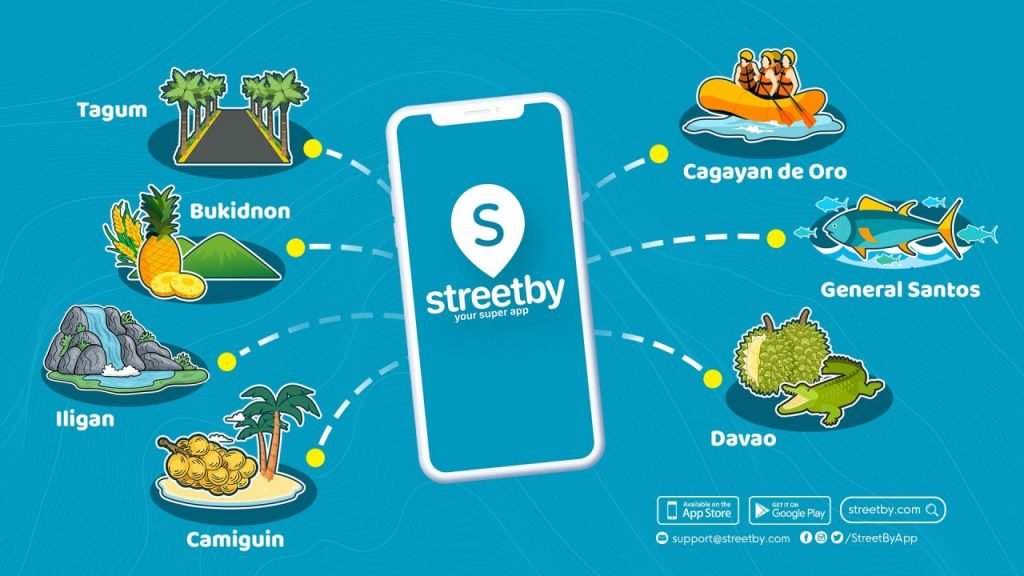 "SMEs [in Mindanao] also strive for high-quality, user-friendly websites and apps to keep customers engaged with their brands. It's the motto by which StreetBy, Cagayan de Oro's homegrown app, operates." Philippines Daily Inquirer (2019). The Year's Most Important Trends for Mindanao SMEs. business.inquirer.net
To run our advocacy further, StreetBy has been recognized to represent the startup community and the Philippines during APEC Online-to-Offline (O2O) Forum by the Department of Trade and Industry and QBO Philippines last April 17, 2019, in Berjaya Times Square Hotel, Kuala Lumpur, Malaysia. The event entitled "Empowering SMEs to Go Global through Digital Transformation", the forum was aimed to bolster digital transformation and identify issues of SMEs in the APEC region, create advanced and effective strategies and impart comprehensive methods in developing a digital transformation for SMEs in the region.
Recently, StreetBy joined the fourth season of CNN's The Final Pitch where entrepreneurs pitch to an esteemed panel of investors who are searching to own a piece of the next big business idea. StreetBy is currently one of the finalists– standing firm to hopefully be hailed as this season's victor.
The Super App: For the Super You
To drive home StreetBy's mission to elevate the SME's status quo, it is ultimately the user's needs we aim to cater or provide a solution for. Learning from our relationship with our local partners all over Mindanao, we have strengthened our ever-growing offers, such as Parcel Delivery, Laundry Pick-up and Delivery, Errands Request, Ticket Booking Service for Events and Adventures, Hotel/Accommodations Booking, On-demand Professional Services, and more!
StreetBy is committed to be the hero our SMEs and users need. We are always ready to serve with excellence; be the competent business solution for our partners and merchants' needs, and provide a fun experience for our customers.
StreetBy is the super app for the super you! #tataklokal
(Visited 527 times, 1 visits today)
WHAT'S NEW