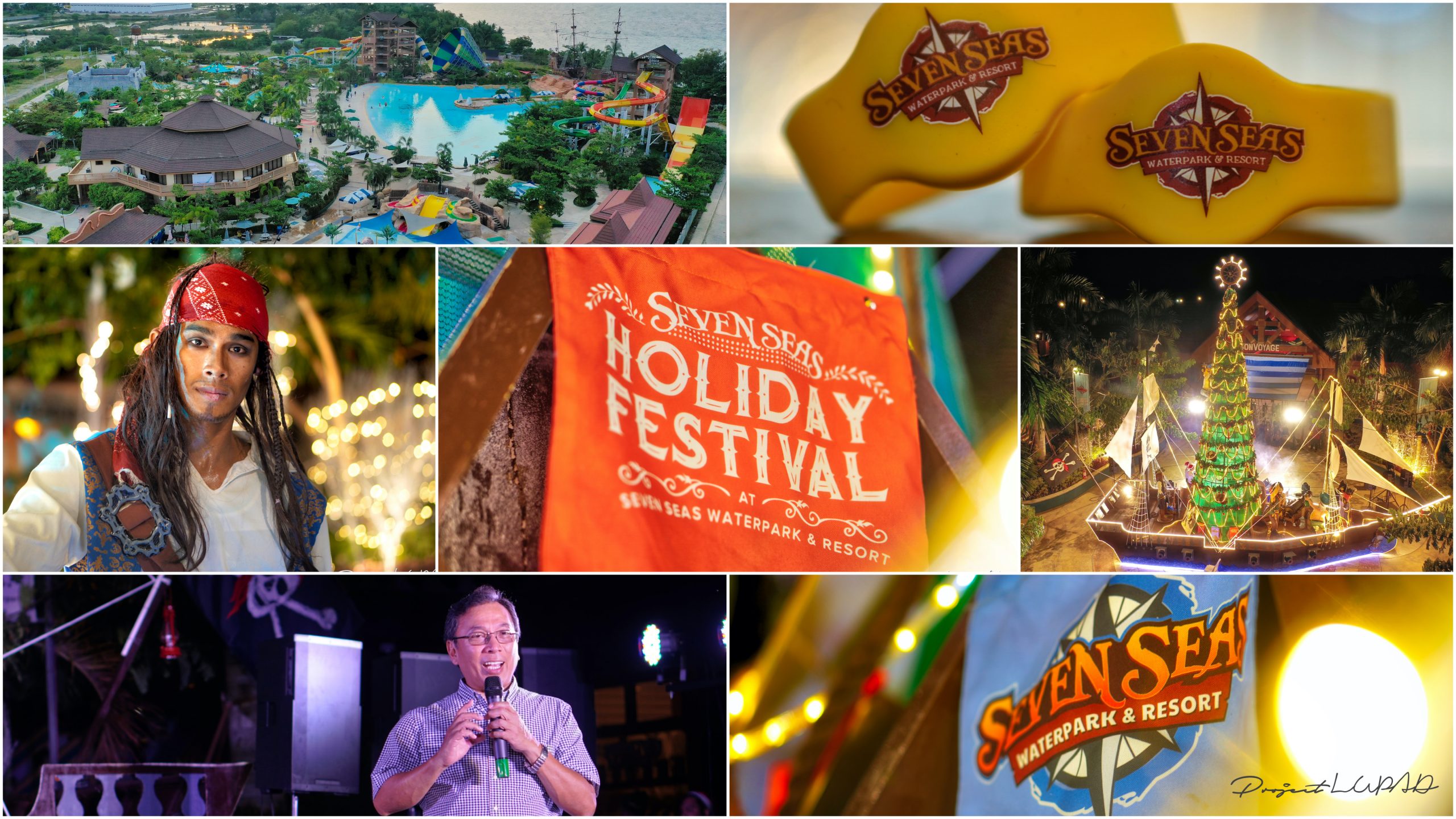 Seven Seas Waterpark Cashless Payment, Promo Code, Holiday Festival
It's the season to be jolly at the largest pirate-themed waterpark destination in the Philippines, the Seven Seas Waterpark. Exciting things are coming such as promo code, RFID cashless payment and holiday festival events.
Holiday highlights
December 21 – 22, & December 28 = Night Splash
December 31 = Fireworks Display at 6 PM
December 25, 2019 (Christmas) & January 1, 2020 (New Year) = Open from 11 AM to 6 PM
RFID Wristbands
Introducing Seven Seas Waterpark's RFID Wristbands, the most convenient and safest way to enjoy cashless transactions throughout your stay at Seven Seas Waterpark.
Just load up your wristband with cash before you enter the waterpark & simply TAP for your food, drinks & merchandise. No need to keep going back to your lockers/cabanas to get your cash!
You can also top-up in select food kiosks around the park if your balance is running low.
Still have extra cash in the wristband? No problem! Think of it like money in your wallet or bank, it never expires!
Thinking of giving it as a gift? Awesome! Just load it up with any amount & give someone special the gift of experience.
Avail the RFID Wristband starting December 16, 2019.
Promo Code
Get P500 off for minimum booking of P1,800 via the StreetBy app. Use the promo code: PROJECTLUPAD7SEAS
Promo code is valid from December 15 to 25, 2019. Redeem anytime from December 15 to 31, 2020.
Holiday schedule
Seven Seas Waterpark is open from Mondays to Sundays starting on December 01, 2019. Park hours: 10 AM-6 PM. 😃
Sea you there!
Christmas Tree Lighting
Seven Seas Waterpark splendidly illuminates their Pirate Ships' Christmas Tree with this year's theme – The Yuletide Sails!
Check out the highlights of the Christmas Tree Lighting event below.
(Visited 302 times, 1 visits today)
WHAT'S NEW