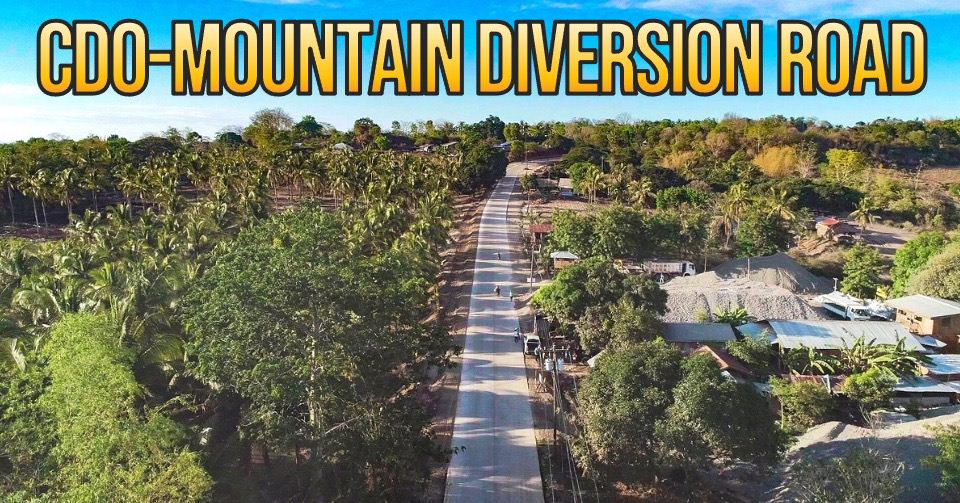 CDO-Laguindingan-Mountain Diversion Road is 52.65% Complete
Have you seen the CDO-Mountain Diversion Road lately? An hour of travel will soon be cut short in half once the ongoing Cagayan de Oro (CDO) – Laguindingan – Mountain Diversion Road is completed by the Department of Public Works and Highway (DPWH).
According to DPWH Secretary Mark Villar, the project is envisioned to function as a new link to Laguindingan Airport, of which the present access road is experiencing traffic congestion. "The CDO – Mountain Diversion Road is currently at 52.65 percent completion rate. The Department aims to finish the works by December next year," said Secretary Villar.
The P3.120-billion project is a 4-lane road with a total length of 35.89 kilometers. It starts from Pueblo de Oro Road also known as the CDO Airport Road towards the western side of Misamis Oriental passing the barangays of CDO City and the Municipalities of Opol, El Salvador, Alubijid, and Laguindingan.
Watch the aerial survey as of January 2020.
The travel time from CDO Airport Road to Laguindingan will reduce from the usual one (1) hour and eleven (11) minutes into just thirty (30) minutes.
Drone pilot: Department of Public Works and Highways
(Visited 3955 times, 1 visits today)
WHAT'S NEW