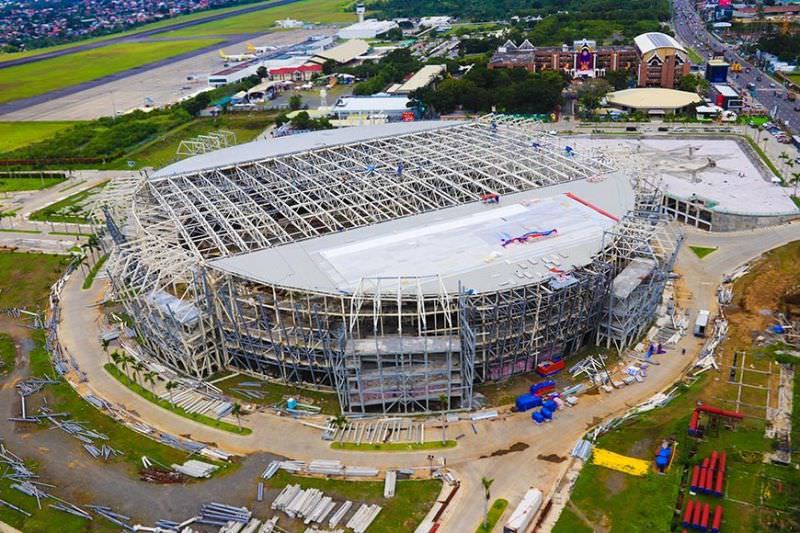 World's Biggest Arena Being Built in the Philippines is 70% Complete
Here's the latest aerial update of the world's biggest arena being built in the Philippines as of November 2019. The construction cost is P13 Billion and can accommodate up to 70,000 people. It is currently 70% complete as of today and expected to be completed in 2022.
The KJC (Kingdom of Jesus Christ) King Dome is the world's biggest arena. Its groundbreaking happened on September 3, 2012, and is currently under construction.
According to Pastor Apollo C. Quiboloy (executive pastor of The Kingdom of Jesus Christ), the Kingdome's target for completion is 2022. Right now, they are putting on the roof. The roof is two and a half hectares. There are six layers of insulation and waterproofing that is why it is taking a while because it is a megaproject.
KJC King Dome is located in Diversion Road, Buhangin District, Davao City, Philippines.
Photo courtesy of Juliet C. Revita.
(Visited 63871 times, 1 visits today)
WHAT'S NEW